Special Event Services
SPECIAL EVENTS POSE SPECIAL CHALLENGES
Managing security is stressful under the best of circumstances – planning for both the expected and unexpected is part of the job. But when you're tasked with securing a special event, emergency or disaster recovery, the "unexpected" takes on an additional dimension, pertaining not only to the security threats you may have to address but also to the uncertainty of security operations and technical infrastructure at your disposal.
How do you quickly and economically set up a stable security operations center, equipped to gatherand disseminate information, coordinate personnel and manage operations and response teams? Sentinel Consulting can help.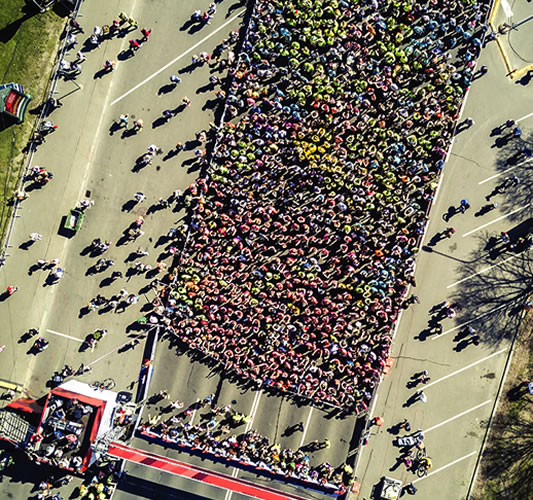 SENTINEL'S MOBILE COMMAND SPECIAL EVENT SERVICES
Sentinel's Mobile Command and Special Event Services provides your special event with the same level of technology and resources you'd expect at a permanent installation. With a comprehensive, highly reliable and redundant set of surveillance, monitoring and communication systems at your disposal, our state-of-the-art mobile command center is equipped with everything you need to execute a successful event.
All systems are managed and monitored from within our Command Vehicle, furnished with large screen monitors and a robust software platform that rivals traditional Security Operations Centers. We also provide the knowledge and personnel to deploy those systems, including the site-wide placement of associated cameras, sensors, drones and other hardware and software necessary to provide widespread coverage.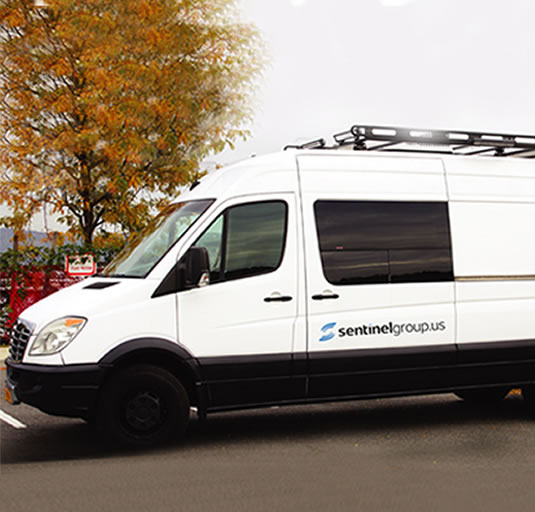 ONBOARD SECURITY TECHNOLOGIES
RAPID VIDEO SYSTEM DEPLOYMENT

Our cameras are designed to be deployed anywhere, even without power or Ethernet.

AERIAL DRONE SURVEILLANCE

Equipped with high resolution cameras and thermalimaging capabilities, our drones provide a visual perspective that enhances overall situational awareness and supports damage assessment efforts.

DRONE DETECTION TECHNOLOGY

State-of-the-art drone detection technologies detect drone activity, pilot location, and classify the drone's characteristics and movement, facilitating early response and mitigation efforts.

GUNFIRE DETECTION

Our technology positively identifies gunfire, providing law enforcement and first responders with critical and accurate data.

REAL-TIME WEATHER MONITORING

Our mobile command vehicle has live reporting curated remotely by a dedicated meteorologist.

SOCIAL MEDIA MONITORING

Equipped to monitor various social media platforms, we use real-time intel to detect threats based on key words, sentiment, subject matter and geo-location.

ONBOARD COMMUNICATION SYSTEMS
LANDLINE TELEPHONE SERVICE

Crisp, clear communications with landline handsets over cellular or satellite ensures intelligible audio.

TWO-WAY RADIOS AND CELLULAR PTT RADIOS

Our two-way radios can be programmed to our clients' operating frequencies to expand their current radio communications into the mobile command. Our Cellular PTT radios expand the communications reach of your operation.

SATELLITE TV, RADIO, AND CELLULAR DATA

Mobile command ensures continuous, high-speed, reliable data communications, coupled with live satellite TV and radio to maximize access to inbound information.
SUPPORT SERVICES
PROFESSIONAL TECHNICAL STAFFOur highly knowledgeable technical staff ensures that the technology aboard the mobile command is expressly programmed and deployed for each event to maximize its effectiveness.
SEASONED SECURITY PROFESSIONALSDon't have a professional staff to plan and operate the security of your event? Sentinel's professional staff holds decades of experience as first responders and possess a deep knowledge of special event planning, security operations and response and recovery.
Trust Sentinel's Mobile Command and Special Event Services to keep your next special event safe, secure, and "uneventful"
ABOUT SENTINEL CONSULTING
Sentinel Consulting is a team of seasoned security professionals with backgrounds in security management, law enforcement, emergency services and security technology. Put our expertise and experience to work for you!
Sentinel employees hold various certifications and licenses, including:
FAA Part 107 – Certified Drone Pilot
PSP – Physical Security Professional
CPP – Certified Protection Professional
CPOI – Certified Protection Officer Instructor
PE – Professional Engineer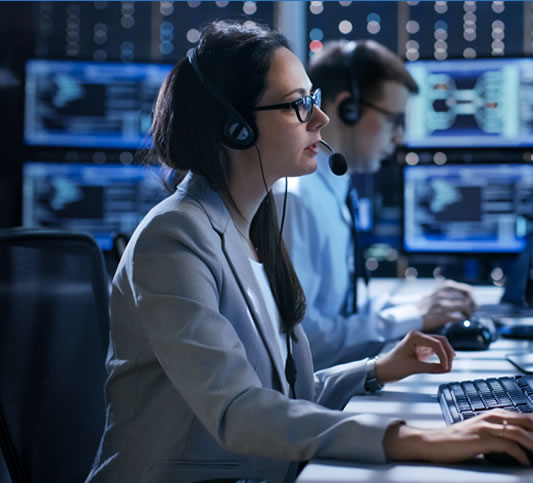 Mobile Command and all of Sentinel's services are available under our GSA Contract.
Click For Info