Risk Assessment and Mitigation Services
Helping Our Clients Identify And Mitigate Drone Threats.
AN EYE ON THE SKY
For security and law enforcement professionals, situational awareness is a cornerstone of security preparedness. Threats cannot be addressed without first knowing where to look for them. With an alarming increase in frequency, the place to look is "up."
In just four years, the FAA has registered 1.5 million commercial drones, and that number is expected to triple by 2023. While the vast majority will pose no security threat, in the wrong hands, drones can be a nefarious tool for bad actors intent on violating privacy or, worse,causing harm. Small and discreet, they can be used to spy on operations, initiate a cyberbreach or drop payloads – including explosives, radiological or chemical weapons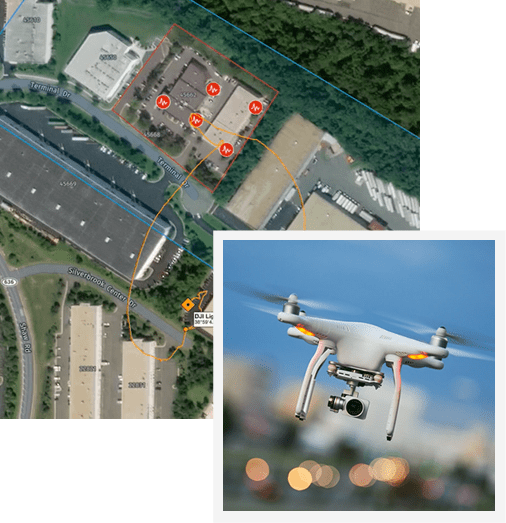 Today, situational awareness is incomplete without "drone awareness."
Risk Assessment and Mitigation Services
Sentinel's DroneAware Services demystifies the emerging threat that drones present to your organization by providing a comprehensive assessment based upon sophisticated monitoring and analysis of relevant drone activity.
SENTINEL'S DRONE

AWARE


TECHNOLOGY

identifies the presence of any drones flying within the vicinity of your site, classifies their type, and tracks their flight duration and trajectories.

BASED UPON OUR FINDINGS, OUR TEAM OF SEASONED EXPERTS

identifies your vulnerabilities, assesses risks, and makes recommendations
for risk mitigation and
incident response.

WE CAN HELP
DESIGN AND IMPLEMENT

a holistic mitigation plan that includes operational and technical security solutions.
The threat of drones is widespread and growing, but before you start scouring the skies, look first to Sentinel Consulting. Our DroneAware services will provide you with a clear understanding of your true risks, help define a thoughtful, strategic drone defense plan, and recommend the security resources necessary to deploy it.
THREE SERVICE LEVELSCHOOSE THE SERVICE THAT'S RIGHT FOR YOU
SERVICE ITEM
BASIC
ADVANCED
PREMIUM

(LIVE EVENT)

Site Vulnerability Assessment

A 28-point assessment of your site identifies likely vulnerabilities to drone exploitation.

30-Day Site Drone Activity Monitoring

Sentinel's DroneAware technology provides continuous 24x7 monitoring of your site.

Drone Presence Detection

The DroneAware system provides real-time detection of drone activity.

Alert Notification

Alerts of drone activity are provided by text and email to your selected notification list.

Drone Classification

Identified drones are classified by matching their telemetry to a large database of drone manufacturers. This information is used to understand the drones threat capacity.

Drone Flight Statistics

Flight operations are tracked, including duration of flight, speed, trajectory, and altitude. This data can be used to better clarify a threat and define appropriate mitigation efforts.

Pilot Presence Detection

DroneAware technology detects the presence of a pilot before a drone is launched, thereby maximizing mitigation options and early warning

Pilot Location

Pilot location is pinpointed before a drone is launched, allowing for rapid and effective mitigation response, pre and post launch.

Drone Location and Trajectory

Real-time behavior tracking provides the most accurate information to determine the presence of a threat and enables an immediate response.

Response Team Plan

Sentinel delivers a detailed plan for security and law enforcement on recommended best practices in the response to drone threats.

Response Team Training

Sentinel trains security and law enforcement personnel in the response protocol defined in the response plan

Mobile Command

Sentinel deploys a fully functional, stand-alone mobile command operation equipped to detect, monitor, and respond to drone incidents at your special event or facility

Real-Time Event Monitoring and Notification

The mobile command is staffed by trained security professionals with FAA Part 107 certification to monitor your event for all drone activity and lead response coordination between security and law enforcement.
KNOWLEDGE IS POWER
With DroneAware, there's no excuse to be caught unaware. Our accessable services and turn-key options position you to intelligently assess and address the growing threat that drones may pose to your organization...
Plus, DroneAware is backed by the expertise of Sentinel Consulting, a team of seasoned security professionals with backgrounds in security management, law enforcement, emergency services and security technology. Put our knowledge and experience to work for you!
Sentinel employees hold various certifications and licenses, including:
FAA Part 107 – Certified Drone Pilot
PSP – Physical Security Professional
CPP – Certified Protection Professional
CPOI – Certified Protection Officer Instructor
PE – Professional Engineer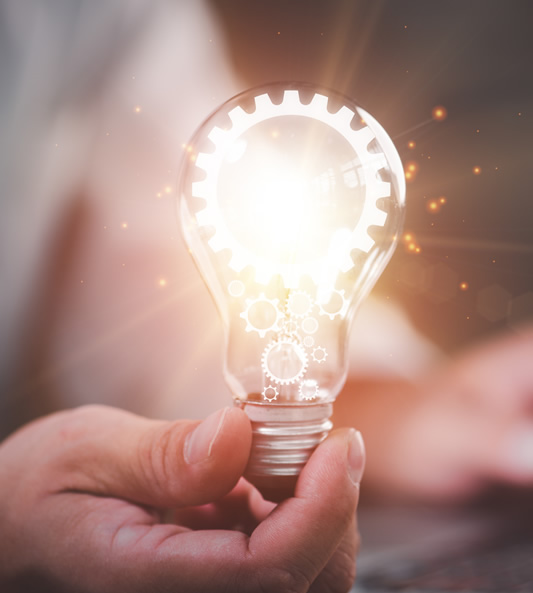 DroneAware and all of Sentinel's services are available under our GSA Contract.
Click For Info